Dance Mania
Recorded in isolation in a former whiskey distillery, Dance Mania is Magic Arm whittling and distilling sound down to pure forms, a collage of songs, mood pieces, drones, found sounds and stirring instrumental passages. With instruments tuned to 432 Hz, the record is purposely crafted to attune to it's listeners, the frequency proven to fall easier on the human ear. Organic and man-made brush alongside each other throughout with guitars, hand-built percussion and vocals tangling with the barbed wires of synthetic sound and manipulated recording.
Listen here
After coming into possession of an early CD-R mix of the album visual collaborator Dave Thacker shot a companion film piece which explores liminal spaces and nowhere locations throughout the United Kingdom. The film can be viewed here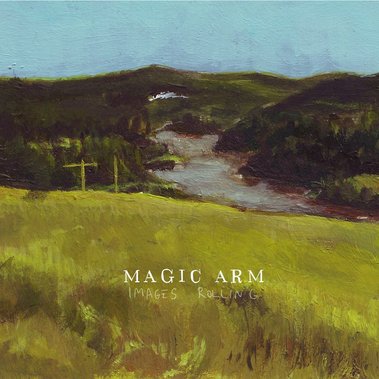 Images Rolling
Moving away from the more electronic sound of his debut LP, Images Rolling has taken on the natural reverbs of the vast part-derelict three-storey house, coming over as an altogether warmer and more comforting entity. Take infectious opener Put Your Collar Up; classical sounds are thrown off centre by detuned pianos and woozy synths that move with hip hop bounce. Elsewhere Warning Sign recalls the ambience of Mercury Rev's weirdly magical off-kilter daydreams whilst Lanes' sweeping strings and the merry-go-round waltz of Great Life give light to Rigelsford's new method of exploration in writing songs on a piano rather than a guitar for the very first time.
Listen here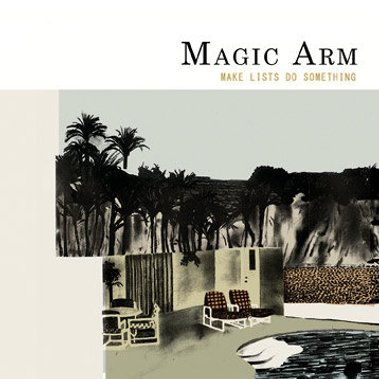 Make Lists, Do Something
On the album, Magic Arm's smart update of an old Leroy Carr blues song, 'Six Cold Feet Of Ground' (which he turns into a desperate, hurtling, computerised gabbled plea for forgiveness), appears alongside songs called, darkly, 'Sound Of The Night' and 'Rested Bones'. "What can I say?" says Magic Arm, trying to dodge the question. "I'm a moody Cancerian." Listen closely to the ostensibly larky singles 'Bootsy Bootsy' ("Inside everyone, I hear the end, and that's ominous.") and 'Widths & Heights' – a "bitter" love song – and behind that brash folk-pop exterior, there is clearly trouble at the emotional mill.
Listen here